Here, is Beau Forster's (Year 6) amazing artwork exhibited in Studio 19. Beau has been making some fantastic acrylic paintings on canvas and working into the surface with embroidery. Beau have been keeping a detailed sketchbook and developing ideas around 'tricks of the eye' the painting are of landscapes and can be flipped to show another interesting scene.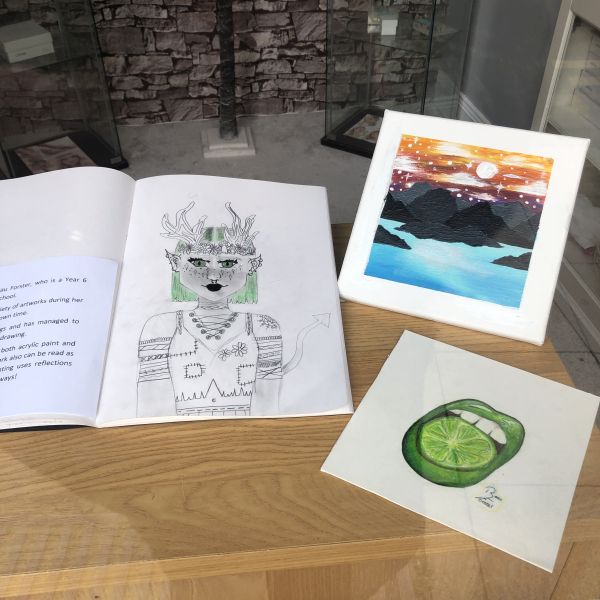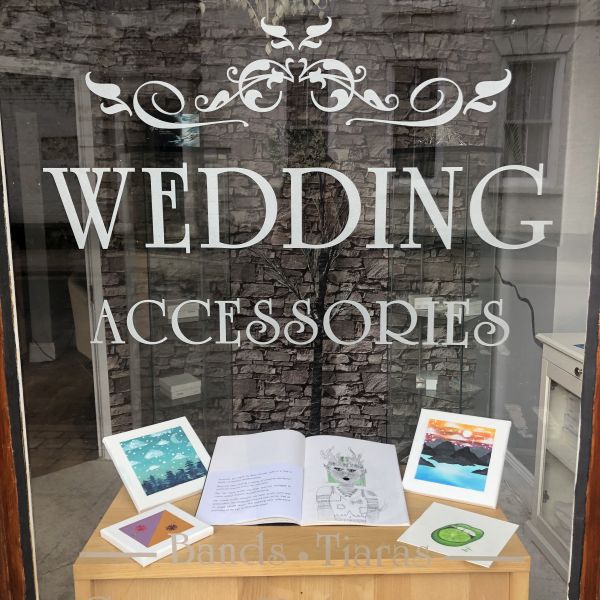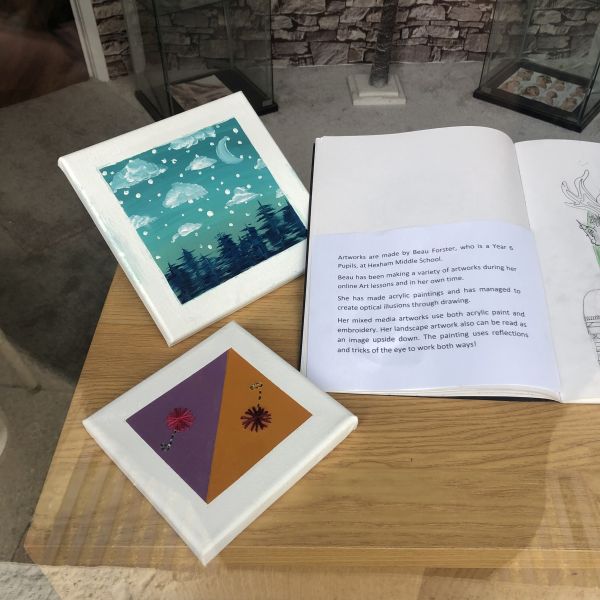 Amelie Osborne, one of our Year 8 pupils is also taking part in 'The Great Big Exhibition.' Amelie is sharing her artwork and crafted objects including felted animals and bags made from recycled denim. Fantastic watercolours too! Well done Amelie!
More of our pupils artwork will be exhibited in independent stores in Hexham over the coming weeks.